7 Steps on How to Import LED
*5 Minutes Read*
7 Steps On How To Import LED Lights From China
If you are looking to buy LED lights at a cheap price then, we have some news for you! Many buyers and traders are importing LED lights from China since they offer a short lead time and a cheaper price. Every year, various countries including Canada, India, Pakistan, UK, the USA, etc. are importing LED lights for billions of dollars. However, you may face difficulty in finding a reliable LED lights supplier. If you don't know anyone in the lighting industry, you may get shoddy products or get a higher price. This is a small inconvenience but we can help you with it. The following article tells you just the right steps you need to know on How to Import LED Lights from China!
Step 1: Select the Best Place to Import LED Lights
Whether you are looking for industrial, sports, or commercial LED lights, you first need to get in touch with Chinese suppliers. Google Search and Alibaba will show some top places for searching and getting LED lights or you could visit lighting Exhibitions for face-to-face communication.
Google Search
If you want to get LED lights, then Google Search is your best option to find a Chinese manufacturer. It is your secret weapon if you want to acquire the most relevant result and locate the best-LED lighting provider in a short amount of time. Recently, Google has worked to improve its page ranking algorithm, thereby, distinguishing between good and poor sites. This way, we will be able to obtain better results while searching.
If you look for different LED lighting, you will most likely come across different companies. This is because it is rare to find a single supplier who will be interested in making all sorts of LEDs. For example, if you search for "LED sports lights," "LED stadium lights," or "tennis court lighting", you'll get a list of several LED suppliers. To further refine and narrow down our search, we may include modifiers such as "indoor," "outdoor," and other terms.
One drawback is that the ad will appear on Google for certain companies. As a result, they will be exposed to the LED importer right away. But, we can look at their website to avoid importing items from the bad firm. For this purpose, a reputable firm should have well-organized and well-presented texts and images outlining the characteristics of LED lights, as well as an importer's guide available on their website for the buyers.
Alibaba
Alibaba is a famous Chinese search engine but unlike Google, it is focused on product research. By inputting certain keywords, we may obtain hundreds of LED lights. The search results are relevant and reliable since there are so many lighting producers. But it is not the greatest site to import LED lights.
The disadvantage is that you will receive low-quality lighting. It's because businesses can pay for the top spot. Shoddy businesses may readily influence the ranking system. Furthermore, while searching for LED lights on Alibaba, the majority of product images are of poor quality, which negatively impacts the first impression.
Another poor habit is that if you provide your email address, you may receive several spam emails from the LED supplier as they compete for your business. As a result, while Alibaba is one of the most well-known online marketplaces for LED importers, you will need to devote a significant amount of effort to finding reputable lighting suppliers because you only have the information on the pages.

LED Lighting Exhibition
Attending exhibits and trade events is another approach to meet the Chinese LED lighting manufacturers. An exposition center will host a variety of LED lighting supplies. In most cases, they will display the luminaires so that you can see the actual LED rather than simply looking at photographs. It is always the ideal location for importers to speak with salesmen and try the lights before making a purchase. In addition, you may gather catalogs, contact merchants, and establish business relationships with them. You'll eventually build your strong network for importing LED lights from Chinese manufacturers.
You don't have to attend Chinese lighting trade fairs if you import LEDs from China. Instead, look for exhibits at local exhibitions, since many Chinese firms rent booths at various international light shows. Some major lighting exhibitions in different countries are; UK - LuxLive, USA - LIGHTFAIR International, NAB Show, Germany - Light + Building, Pakistan - Light Pakistan Expo, China - Guangzhou International Lighting Exhibition, Thailand - LED Expo Thailand, India - Light India, and East Africa - Kenya LIGHTEXPO.
Attending these lighting exhibits is limited by the fact that we must pay for visas, airline, and lodging if we choose to travel to other overseas exhibitions.
As a bonus tip, it is strongly advised that you bring some cash because you may be able to purchase the extremely inexpensive LED lights as a sample. This is because suppliers are hesitant to transport their goods back to China due to high freight costs. As a result, at the end of the trade exhibitions, they will sell their lights for a very low price.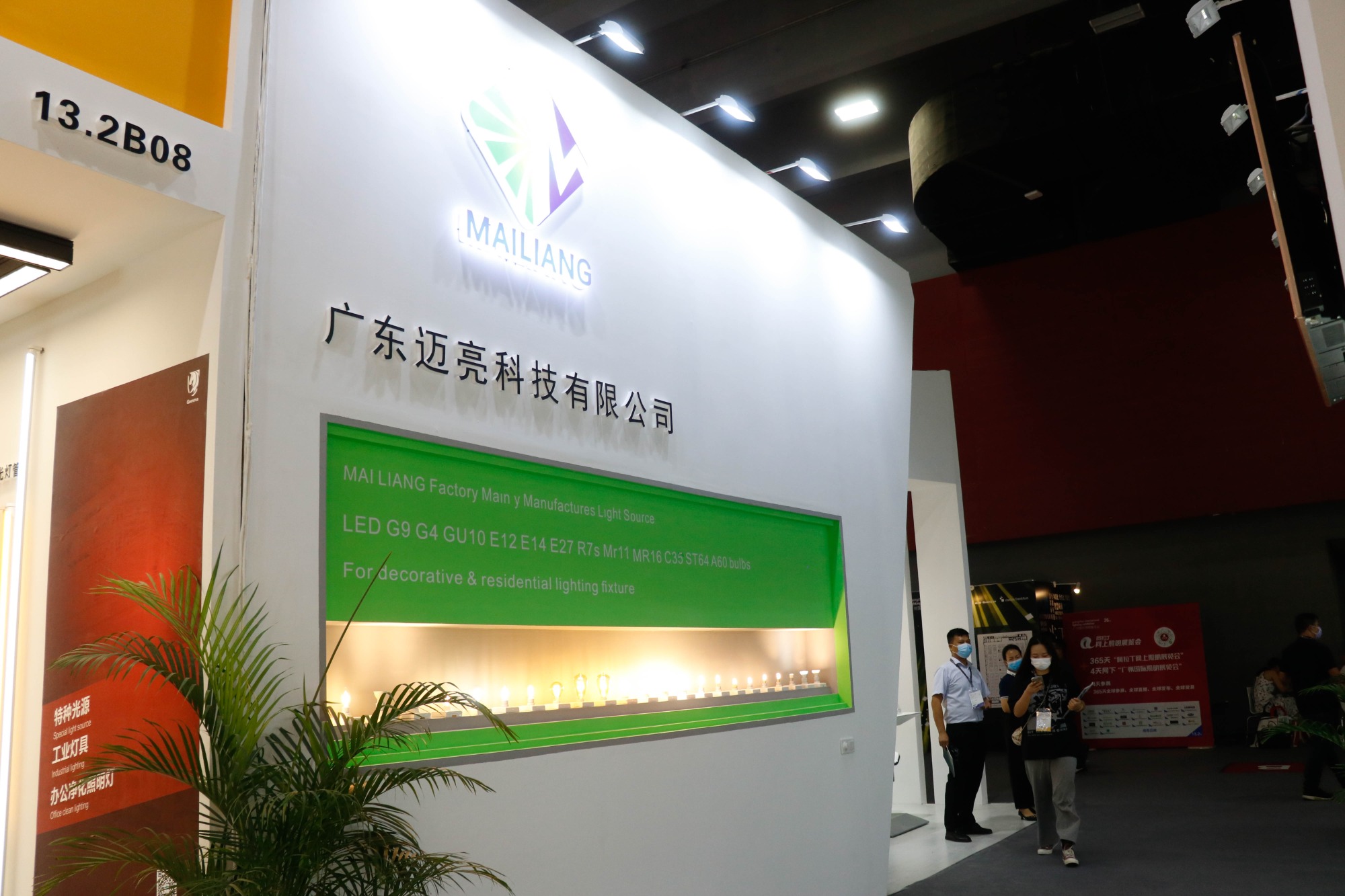 Step 2: On-site Visit to LED Lighting Factory
As an LED importer, you may visit the supplier's factory to verify the manufacturing process to purchase the highest quality lighting and import it from China. A reputable business should have a huge factory and warehouse. The reason for this is because they require a lot of extra space for their production and storage.
Lighting Showroom
The LED lighting of the company's product range is shown in the showroom. lights may be turned on and off, dimmed, or even changed in hue.
Aging Room





We will switch on the lights for 24 to 48 hours before delivery. As a result, we can ensure that the lights will function properly.




LED Production Line
A huge LED manufacturer should be able to produce at least 5,000 to 10,000 pieces or more LED lights in a day. We can also assist you if you have a large-scale lighting project with a strict schedule. Also, if you want to purchase a large quantity of LED lights, the factory's boss and manager are prepared to provide you with a special price.
By visiting the LED factory, you will be able to determine whether the manufacturer is reliable and whether the lights are durable. Traveling from your nation to China requires time and money. It's worthwhile to do so since, once you've found a reliable partner, you'll be able to prevent a lot of difficulties when you import LED lights.
Step 3: Avoid the Common Problems of LED Light from China
We may begin discussing project details after locating a reputable LED manufacturer in China. It is strongly suggested to customize and discuss project details with Chinese LED lighting specialists to prevent frequent LED issues and get the best lighting output. It's because we can make sure the lamps are the right fit for the job. Importers can use Leds Master's comprehensive LED lighting customizing service. The following material highlights the most important considerations when purchasing LED lights from China.
Lux Requirement Problem
One of the most significant lighting needs in a project is the brightness or lux level. The brightness requirement for each location or application would be different. For example, if you're installing or replacing lights in a warehouse, you'll need between 200 and 400 lux. For use on the sports field. For training, 300 to 500 lux would be necessary, and for professional stadiums, 800 to 2000 lux would be required. We'll need around 100 to 200 lux for the seaport. As a result, we can observe that the standard is different. The issue is that if the light brightness is insufficient after installation, the end-user may desire to return the lights. You will lose money as well as your reputation.
Before purchasing lighting fixtures, it is recommended that an LED importer speaks with a lighting expert. It's because LEDs that are bright enough to light both interior and outdoor spaces are constantly available. We can construct a lighting simulation if you provide us with the basic measurements, pole height, and brightness required. The aim is to use DIALux, a photometric program, to simulate how LED lights illuminate the ground. It takes into account both the brightness and the lighting homogeneity.
Lighting Uniformity Issue
LED lights do not have lighting homogeneity as a built-in feature. Instead, it reflects how light is distributed. The homogeneity scale is essentially a 0 to 1 scale. This number can be obtained by calculating the ratio between minimum and average lux (U1) or the ratio between minimum and highest lux (U2). If the uniformity is 1 (the greatest), then each sample point's lux level is the same. However, artificial LED lights are almost impossible to obtain.
We will have various requirements depending on the sorts of venues. For example, for a world-class stadium, homogeneity is necessary at 0.7, 0.4 to 0.5 for general outdoor or indoor spaces, and 0.3 for the airport apron. It would be difficult to obtain an LED lighting solution from China with low uniformity since consumers' vision would be severely impaired. This is a greater issue for the parking lots. People on the road will be unable to see automobiles and pedestrians if certain parking spots are dark owing to unequal illumination. This will only end in disaster.
However, our experts will prepare a thorough lighting report for you to give to your customer, in order to enhance your chances of getting contracts.
Glare that Causes Dazzling
Furthermore, we can import LED lights with anti-glare optics. It's because it can reduce the dazzling impact caused by individuals staring straight at the lights. Office lighting, warehouse lighting, and sports lighting all benefit from it.
If there is a lot of glare in the workplace or other indoor locations, workers' productivity may suffer. At sports events, the glare will cause pain to the athletes and spectators. Even though it is not a necessity in most lighting projects, it has an impact on end-user compliance.
To avoid this issue, we might inquire if the LED lights have an anti-glare mechanism from Chinese vendors. If you have the opportunity to visit China, you should check the LED lights in person.
LED Flickering Problem for Broadcasting & Photography
In a standard or high-speed camera, the best-LED lights should not flicker. Because of the poor dimmer setup and cheap LED, flickering is one of the most prevalent LED issues. Since the light intensity fluctuates fast, we can see the flicker. It is visible to the naked eye if the frequency is less than 100Hz. Thankfully, all of our LED lights include excellent optics and we couldn't catch any flickering even in a 6,000 Hz slow-motion camera. The rate of flickering is only about 0.3 percent. The brightness, however, stays unaltered. Because our LEDs do not flicker, consumers will have a better lighting experience. Your clients will be happy if you import our LED lights, and they may buy from you again.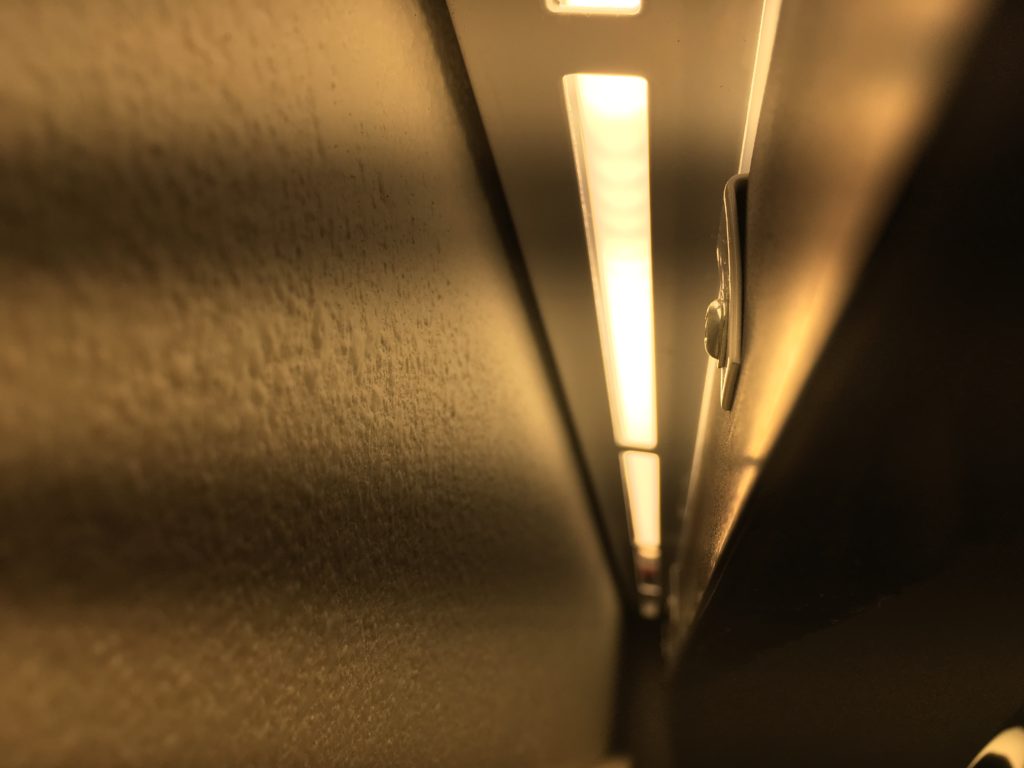 Heat Sink & Lifespan of LED Lights
Are you aware that LED lights have a lower brightness when the junction temperature is too high? Another most common problem with LED lighting is that some Chinese manufacturers use a heat sink system that is poorly constructed. LED chips create a lot of heat that can't be dispersed. The high temperature harms the electronics inside the chips, lowering the lumen output and shortening their lifespan. Therefore, LEDs should be kept cool.
Some corrupt companies try to use cheap quality aluminum which has poor heat dissipation to obtain more profit. On the other hand, we are offering you complete honesty by using good quality material. Despite the high power of our LED, we have a unique heat sink design. The dense metal fins at the rear of the LED chips make up this structure. As a result, we may keep the lights at a low temperature and the lighting fixture has the potential to last a long time.
Material & Weight of Luminaries
Our LED floodlights are made of a high-quality aluminum alloy that is both anti-corrosive and long-lasting. This functionality is especially significant for outdoor lighting because the fixtures may be exposed to harsh weather conditions such as rain and snow. The LED will be easily destroyed if it does not have any protection or waterproof reinforcing.
To address this issue, our LED lights have an IP66 waterproof rating, allowing them to survive harsh weather when mounted on high tower poles. The lamp's body is composed of aluminum alloy, making it strong and resistant to rust.
LED Driver
Another issue that is sometimes ignored is the LED driver's quality, which is essentially the luminaire's power source. Its job is to convert AC voltage to DC voltage. The lights should have a steady current from a competent power supply. Our LED lights use MeanWell drivers, which are a popular and dependable brand with a very low failure rate. A cheap driver in the LEDs will cause them to start flickering and also in turn lessen the lifespan.
Aside from the aforementioned concerns, we can also modify additional components such as the rotating bracket, barn door, and so on. We provide a free lighting advice service to save you time and effort when it comes to importing lights from China.
Step 4: Negotiate Price with Chinese LED Manufacturer
you are aware of what you're purchasing and haggle the price if you have good contact between the Chinese producer and the LED importer. In general, if you place a large order, you will receive a discount. Your bargaining power will be higher if you have a long-term connection with a supplier. In severe situations, depending on the quality, we may be able to negotiate a discount of 10% to 20%.
Do not be afraid to haggle with Chinese LED lighting producers if you want to maximize your earnings. Even though pricing is one of the most important considerations in purchasing, it is not recommended to import LEDs at an abnormally cheap price, such as $300 for 1000W. It's because if the price is too low, you'll almost certainly receive poor LED lights. Why are they able to offer you such a low price? It's because those companies may exaggerate their power and brightness. Some LED lights, for example, may claim to be 1000W and 170 lm/W. The real power output may just be 500W, with a luminous efficiency of only 130 lm/W. Furthermore, because the unusually low-cost LED lights are built of low-quality materials and LED chips, their lifespan will also be limited. As trusted LED light importers, we avoid products with extremely low prices.
You can obtain assistance from a local import agency in China if you don't know how to pick the finest LED lights in China. The benefit is that your buyer representatives will do their best to locate LED bulbs that meet your requirements, as well as manage importation issues, time-consuming documentation, and other errands. As a result, saving your time and effort while you purchase LEDs from China. But we need to pay for agent's commission. Furthermore, to obtain the greatest bargain, you'll need to discover a reliable Chinese agent; otherwise, you'll end up with shoddy LED bulbs.
When you contact us, you will not only obtain free premium lighting advice, but you will also receive high-quality yet inexpensive LED lights for your projects. Because our LEDs are so affordable, you may still make a significant profit after reselling them. We have a staff of expert engineers and salespeople who can assist you in resolving your problems.
Step 5: Place an Order
Sample Order vs. Bulk Order
You can acquire samples from several Chinese LED providers before large-scale importation if you have a few options but aren't sure of the choice. The benefit is that buying a little amount is not risky, and you may be able to get a better deal on sample orders.
You may place a large purchase when we discover the best provider. According to the LED stress test before delivery, most businesses - including ours, have quality control checks but it is recommended to visit the China factory when the lights are about to be completed. The advantage is that you can physically inspect the LEDs and the production process. Although you may incur additional travel and lodging costs, it is advisable to fly to China so that we can check that everything is in order, before importing. You can also hire a 3rd party quality inspector.
Deposit
The following step is to pay the deposit. Most LED vendors in China need a 30% deposit before beginning production. The LED companies will begin the production process after receiving the payment.
Inspection of LED Lights Before Delivery
The importer can skip this step. If you don't have time to travel to China, you may still check the lights by requesting photographs and videos from the manufacturers. As a result, we can guarantee that the LED lights are fully functional before shipping them to your country.
Furthermore, if you discover that LED lights have malfunctioned, you may still contact the manufacturers to see if there is a solution. Examining the LED lights before delivery is preferable to returning the bulbs. or hire a 3rd party quality inspector.
Final Payment
After we've double-checked everything, we'll be able to make the final payment (which is usually 70 percent of the total price. Once it's settled, the LED lights will be shipped out.
Step 6: Get Ready to Import LED Lights from China
In terms of delivery, we'll have to select between two importation protocols: Ex Words (EXW) and Free On Board (FOB).
EXW
If you chose EXW, that means you will arrange the pick up from your supplier's warehouse and deliver it yourself or arrange a freight forwarder to help you in this process.
DDP
while EXW may be a hassle for a lot of importers, you may ask the supplier to provide you DDP price, DDP means (Delivery & Duty paid), which means you will get the shipment at your doorstep, with both sides customs cleared.



Step 7: Maintenance & Warranty




We provide a 2-year warranty as a reputable LED lighting manufacturer and supplier. As a result, if your lights fail in regular use, we may provide you with a free replacement service throughout the guarantee term. Indeed, because we use high-quality components such as LED chips, aluminum alloy, LED driver, heat sink, and so on, our LED lights are unlikely to fail. Our LEDs have a life expectancy of at least 50,000 hours, which means that if you use them for 8 hours each day, they would last for around 17.1 years. As a result, choosing our LED lighting solutions will provide you with nearly limitless use time.





If you have any questions or concerns about purchasing or importing LED lights from China, please contact us for a free lighting consultation!